Kalles - Sveriges kaviarfavorit
Kalles Vegan is the vergan version of Kalles Original from Sweden. The original is a fish egg spread that contains salted cod roe, canola oil, sugar and spices. Kalles caviar is not like the expensive dark fish eggs that you get in fancy French restaurants, but this is a creamy caviar spread that comes out of a tube.
Reviews
Please sign in or register to add your own review.
Just like the original, only vegan
I finally got to try the vegan version of Sweden's best loved caviar, Kalles. I never ate the original, because caviar in tubes is such a Swedish thing and I only moved here when I was already vegan. The non-vegan wife says it tastes like the original. Personally, I like it. It's not too salty, spreads nicely, and genuinely tastes good. It'll be uplifting my breakfasts from now on. It's nice to see more and more vegan versions of popular products appear in stores.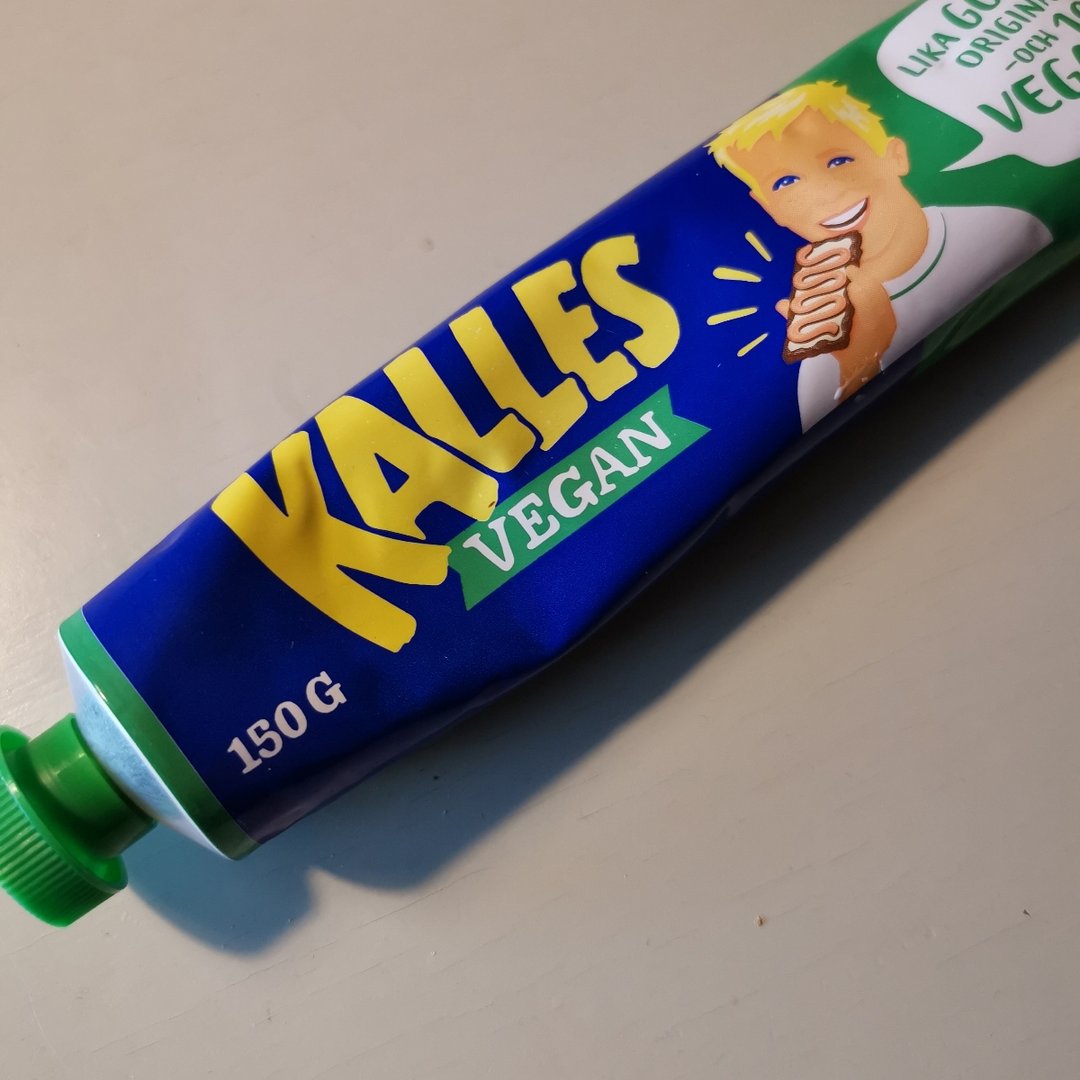 A tube of Kalles Vegan