Browse teams
Teams are used to organize the work of the lib.reviews community, whether it's by topic or skillset. Check out the list below and join as many teams as you want.
Italia
Tutto ciò che nasce ed esiste nello stivale d'europa.
Creo il team come punto di incontro per tutte quelle recensioni di lingua italiana che riguardano il suolo italiano, in qualche maniera.
Lib.reviews è ancora leggermente acerbo sotto un punto di vista di comunità, quindi non credo ci sia bisogno di inserire regole ferree; chiaro che una recensione (seppur scritta in italiano) di quel ristorantino che avete trovato sbagliando strada in New Mexico non può far parte di questo team.
---
Hackerspaces
Hack the planet!
Reviewing hackerspaces around the world.
---
Curitiba pt
Resenhar locais, eventos e outras coisas relativas à capital do Paraná.
---
3D Printing
Faster, better, made of plastic
Let's find the best tools for 3D printing. We review everything needed for 3D printing with an emphasis on consumer level products and open source software/hardware.
---
Interactive Fiction
Imagining worlds together
Reviewing old and new games that are mostly text-based, from text adventures with a parser to hypertext games or "Choose Your Own Adventure" type experiences. Graphics don't automatically disqualify a game, as long as interactive fiction is central to the gameplay.
---
Rio de Janeiro pt
Bora!
Grupo para resenhar locais no Rio de Janeiro.
---
Sushi Society
Raw fish, best fish
We rate sushi establishments all over the world, so we know if they're worth visiting.
---
Gamebooks & Solitaire RPG
Everything related to gamebooks, Choose-your-own-adventure and Solitaire RPG
Find and review gamebooks and Solitaire RPG in any language including rules systems and electronic interactive fiction.
---
Co-working Aficionados
Finding the best offices for on-the-move working nomads.
We try to review co-working spaces around the world that will welcome you (or not; read the reviews!) whether you need a single workspace, a dedicated room for an important meeting or just a place to belong. This includes cafés with dedicated co-working areas or which advertise themselves as open for co-workers, public libraries that offer spaces for you to work etc.
It does explicitly not include places where co-working is or might be frowned upon.
---
Indie bundle for Palestinian Aid
Finding the hidden gems
Reviewing games from the second giant itch.io megabundle
---
Esperanto
Ĝis la fina venko!
Helpu nin recenzi ĉiajn Esperantaĵojn: Zamenhof-Esperanto objektoj (ZEOj), retejoj, kursoj, eventoj kaj tiel plu!
---
Bundle for Racial Justice and Equality
Reviewing the largest indie bundle in history
The Bundle for Racial Justice and Equality contains more than 1,600 items—video games, TTRPGs, assets, etc. This group exists to review some of them.
---
Outdoor gear
Bad weather you say? Just a matter of gear.
Reviewing gear used in outdoor activities such as hiking, bikepacking and mountaineering. Examples include tents, sleeping bags, lights and travel cookers.
---
Linux Hardware
Reviews for linux users looking at buying new hardware
To post reviews on linux compatibility for hardware to inform those looking to know how well their hardware will be supported before they buy.
---
Developers
Welcome to the engine room!
We develop the lib.reviews platform. That's both server-side and client-side code and design (!), as well as any additional tools, apps, etc. If you're technically minded but want to help more with docs, developer outreach, user needs analysis, you're also more than welcome to join.
For now we use this team primarily to keep a diary of our work.
---
F-droid reviews
Reviews for apps on f-droid
A team for reviewing apps on the f-droid app store for android proving users with advice for finding the best apps.
---
Nature and Outdoors
Leave it cleaner than you found it
Reviewing national parks, nature centers, forests, trails, etc
---
Edu by Video
Have a few minutes to learn something? We've got you covered!
We find the best educational videos on YouTube, Vimeo, and similar sites – and also tell you about the bad ones. We review both individual videos and whole channels
---
Region Hannover de
Alles aus und über die Stadt und Umgebung zwischen Leine und Ihme
Hannover ist so viel mehr als Hochdeutsch und die Landeshauptstadt Niedersachsens.
---
Cycling
Life on two wheels
Reviewing anything and everything related to cycling. Bikes, gear, parts, tracks, you name it.
---
Vegans
Live and let live!
To review all vegetarian and vegan foods, clothing, bars, restaurants, markets, fairs and pretty much anything else.
---
Hackers
Reviewing development tools and languages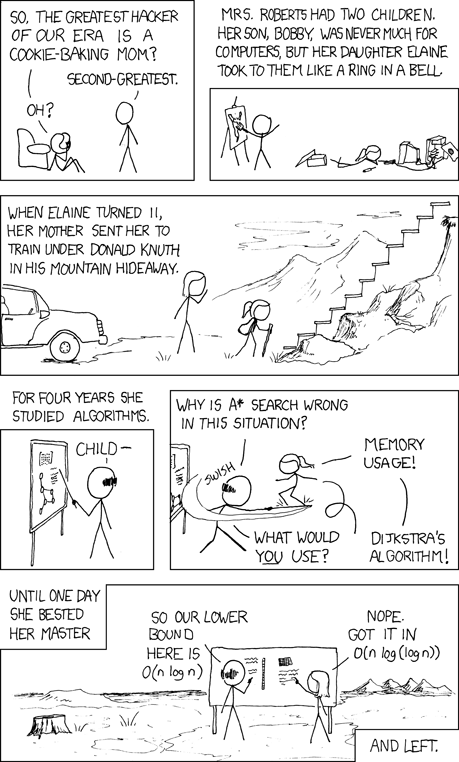 ---
Games on a Budget
Fun for everyone!
Games on a Budget reviews both tabletop and video games with hopes to find truly hidden gems with prices that won't blow your wallet away.
---
Language Learning
The most direct path to growing human understanding
There are many free and paid resources for learning languages; our goal is to identify the best ones for different languages.
---
Anticapitalists
Bash the Fash
Anticapitalist reviews of sites and services
---
Email newsletters
Less spam, more knowledge
We try to find the best email newsletters available.
---
Nonprofit Media
We look for quality sources of news and analysis in the public interest
We believe the profit motive harms the integrity of information in news media. It incentivizes sensationalism and introduces coverage biases toward owners and advertisers.
We're on the look-out for media sources that follow a different funding model or are entirely volunteer-driven.
Highly reviewed national or international English language media are added to this Twitter list, which lets you easily subscribe to the whole batch or follow individual ones you care about.
Our current top 5 to review: